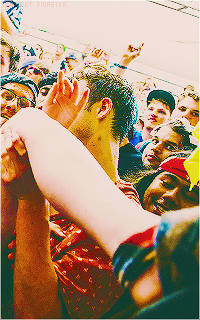 Admin
Admin

Sujet: ☉ NOLA : LE CONTEXTE Jeu 21 Jan - 18:12

---

the crescent city




do you know what it means to miss new orleans ?




oh the moonlight on the bayou, a creole tune that fills the air. I dream about magnolias in bloom, and I'm wishin' that I was there


I've forgotten how I got here "
NOLA. New Orleans, Louisiana, 2016. Le jazz, le gumbo, l'humidité, le créole, les couleurs, les porches, les streetcars, le vaudou, la chaleur, le tourisme, mardi gras, le bayou, l'ésotérique, le saxe. Bouillonnement artistique et musical qui fait vibrer celle qu'on surnomme Big Easy. Une cité aux milles facettes, où chaque vagabond a laissé un peu de sa culture derrière lui. L'histoire d'une ville survivante, dix ans après l'ouragan Katrina. Un peu d'espoir, un peu de courage, et beaucoup d'épices.